Expected level of development
Australian Curriculum Mathematics V9: AC9M3A01
Numeracy Progression: Additive strategies: P6, Multiplicative strategies: P4
At this level, students recognise and explain the connection between addition and subtraction. They use partitioning of numbers to find unknown values in number sentences involving addition and subtraction.
Provide multiple opportunities to partition numbers, developing part-part-whole relationships. This allows students to think of a number as a composition of other numbers. For addition and subtraction, this includes knowing the parts and being able to find the whole, knowing the whole and finding the parts, knowing a part and a whole and finding the missing part. Students who develop a deep understanding of numbers will be able to partition numbers in flexible ways.
Develop students' algebraic thinking using number sentences of addition and subtraction problems. Use part-part-whole diagrams or bar models to identify the known numbers. Discuss what is 'unknown' and ways to calculate the unknown. Discuss different ways of seeing a problem, for example: There are 12 T-shirts, 5 are red, the rest are white. How many white T-shirts are there? This problem can be written as 12 − 5 = ? or
5 + ? =14.  Make explicit that we can think of it as subtraction or unknown addend addition.
Use maths games that draw on additive thinking and use of number facts including strategy games to reach a target number or continue a pattern.  
Teaching and learning summary:
Partition numbers using materials, part-part-whole diagrams or bar models, recording addition and subtraction facts for each representation.
Explain how each fact is connected to the materials, diagrams or models.
Model how to use the inverse relationship between addition and subtraction to find unknown values with representations as well as a calculator.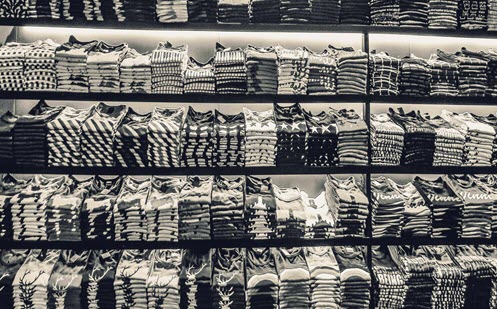 Students:
partition numbers as a composition of other numbers
use models to solve addition and subtraction problems
interpret number problems to identify known and unknown parts
recognise and explain the relationship between addition and subtraction using materials and representations.
Some students may:
have difficulty in identifying the known and unknown numbers in a number story that involves addition and subtraction. Provide multiple exposures to number stories, using questioning and feedback to guide learning. Support learning through use of models.
find it a challenge to read the questions written using the format 4 + ? = 10. Use materials and model how to read the equation. Use number talks to discuss approaches and develop student thinking.
be able to solve addition or subtraction problems written as an expression such as 15 − 8 = or 3 + 12 = but not be able to provide the related addition or subtraction number facts. Provide models that show the numbers partitioned and make explicit the associated number facts.
The Learning from home activities are designed to be used flexibly by teachers, parents and carers, as well as the students themselves. They can be used in a number of ways including to consolidate and extend learning done at school or for home schooling.
Learning intention
We are learning to figure out the missing number.
We are learning that fact families can help to find missing numbers.
Why are we learning about this?
An important area of maths learning is about finding missing or 'unknown' values.
What to do
1. Find the unknown value in this equation.
    ? – 7 = 14
What is the missing or unknown number?
Draw a picture to help find the missing value.
Write the fact family from these clues.
Write or tell a number story that uses these numbers to match the equation.
2. Can you write the equation as an addition problem?
How are addition and subtraction similar?
3. Try writing your own problem for a family member to solve.
Success criteria
I can:
solve addition and subtraction problems
use number facts to work out the missing or unknown number
explain how addition and subtraction are similar.
Please note: This site contains links to websites not controlled by the Australian Government or ESA. More information here.
Teaching strategies
A collection of evidence-based teaching strategies applicable to this topic. Note we have not included an exhaustive list and acknowledge that some strategies such as differentiation apply to all topics. The selected teaching strategies are suggested as particularly relevant, however you may decide to include other strategies as well. 
Assessment
By the end of Year 3, students extend and use single-digit addition and related subtraction facts and apply additive strategies to model and solve problems involving two- and three-digit numbers. They find unknown values in number sentences involving addition and subtraction.