Planning support
Curriculum planning is a key phase in designing effective teaching and learning for students. Effective planning involves teachers and leaders organising and bringing together the relevant curriculum content, the 'what to teach'; effective teaching strategies, the 'how to teach'; and assessment designed to feedback on, and measure learning.
Your state or territory curriculum and assessment authority or board provides specific planning guidance. While most schools already have planning documents that they use, guidance may be sought from the following resources, whether planning a whole-school scope and sequence, units of work or individual lessons.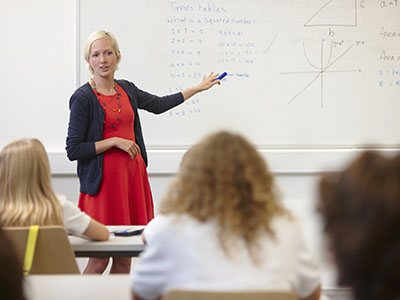 Curriculum planning
---
Whole-school planning
In the primary years of schooling, it is important for teachers to be aware of the mathematical concepts that are covered in a particular year of a student's schooling and understand how these concepts are built on and developed as the student progresses throughout their primary years. A whole-school plan captures this sequence of developing mathematical content. The plan also enables connections to be made across other learning areas and where relevant numeracy skills can be used and developed.
In the secondary years, subjects are usually taught separately, however there is opportunity to make connections beyond the classroom, and to make connections across subjects. Having a whole-school plan enables a clear sequence of learning and meaningful connections to be identified and made across subjects and year levels.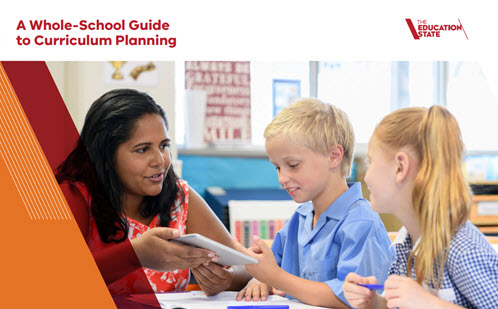 This whole-school guide to curriculum planning from the Victorian Department of Education and Training aims to support teachers, instructional leaders and school leaders to plan and implement the curriculum at every layer of the school. The guide presents a series of guiding questions and key actions to support planning for the whole school, for a curriculum area or year level, and for units and lessons.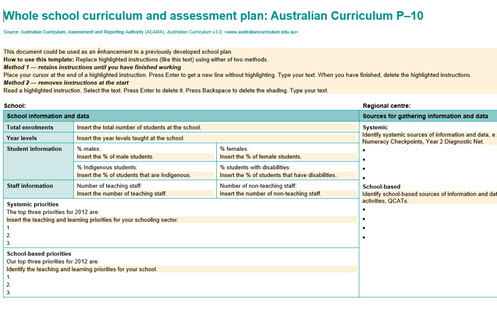 Template for whole-school planning
This whole-school curriculum and assessment template based on the Australian Curriculum provides:
teaching and learning term overviews
balance and coverage of general capabilities and cross-curricula priorities
a whole-school assessment plan including range, balance and timing.
Having a scope and sequence across all levels of mathematics in a school gives teachers an awareness of what they are expected to deliver and provides a common vocabulary.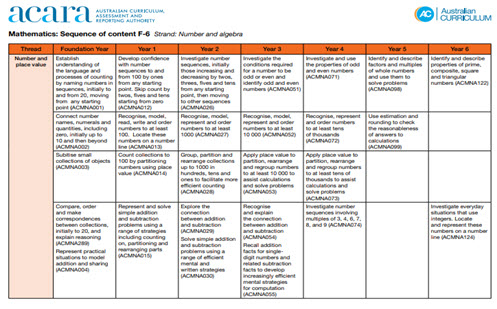 Australian Curriculum: Mathematics Scope and Sequence
This table summarises the sequence of mathematics learning in the Australian Curriculum for F–10. Explore how big ideas such as fractions and decimals or geometric reasoning progress across year levels with this clear mapping of concepts to content descriptions.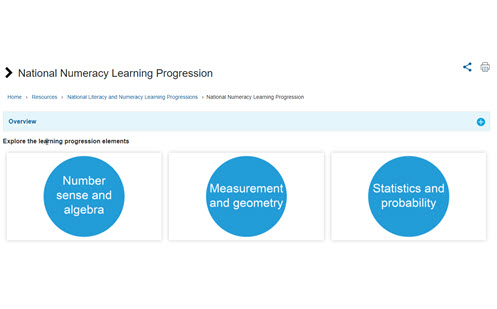 National Numeracy Learning Progression
The National Numeracy Learning Progression outlines a sequence of observable indicators of increasingly sophisticated understanding of, and skills in, key numeracy concepts. The progression includes details statements of observable student actions to determine how a student is progressing in their numeracy skills and understandings. The progressions give detailed examples for all of the elements and sub-elements of numeracy, and also link to support documents containing advice for embedding numeracy in other learning areas.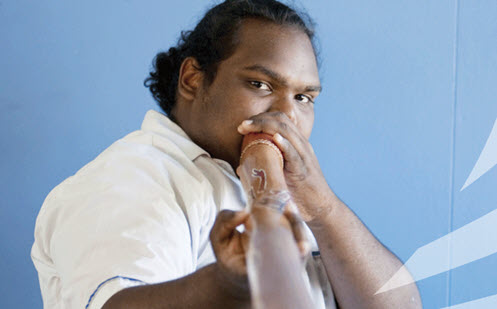 Knowledge frameworks of Aboriginal and Torres Strait Islander peoples
When land, language, culture, time, place and relationships are considered in the planning of teaching and learning, teachers ensure they have considered the holistic perspectives of mathematics. Teachers could consider using Uncle Ernie Grant's teaching and learning framework to incorporate the Aboriginal and Torres Strait Islander Histories and Cultures cross-curriculum priority into their lesson planning.
Community engagement
When implementing the Australian Curriculum: Mathematics, schools should consider diverse histories, cultures, languages and practices that students bring from their families and communities. Utilising diverse teaching and learning approaches supports building connections between students' homes and social contexts. Connections with families and communities can inform the context of curriculum and pedagogies to ensure all students gain equitable access to learning. Collaborative, two-way processes between teachers and local communities have previously led to increased numeracy achievements (Bodkin-Andrews, 2016; Han, 2019; Lowe et al., 2019).
STEM
STEM – Science, Technology, Engineering and Maths (or STEAM when including The Arts) are learning modules that integrate these disciplines in a meaningful way, through the use of relatable contexts. Students are given real-world opportunities to realise the importance and relevance of mathematics in all aspects of daily life.
See also Girls in Stem Toolkit (GiST) for advice on how to engage girls in STEM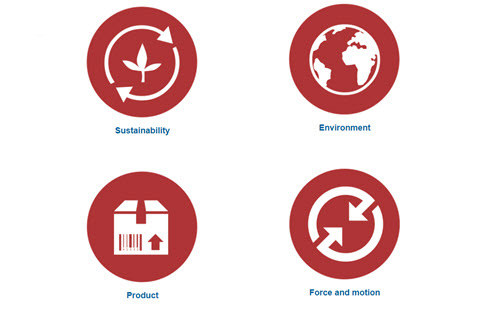 Showcasing how interdisciplinary units can be developed within the Australian Curriculum that focus on STEM.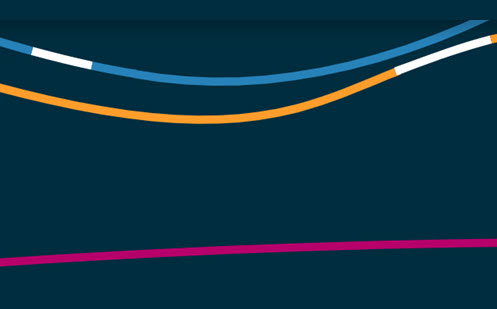 Part of the STEM in schools initiative, this toolkit is an online resource to help teachers, school leaders, industry partners and others deliver high-quality STEM initiatives in schools.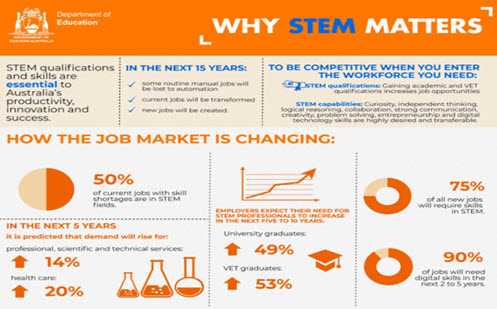 This resource explains why STEM is an important part of building the modern workforce. With links and video to resources showing the skills that students develop as a result of taking part in STEM activities.