Numeracy at Year 1
As a family, you can really support your child's numeracy – the ability to use maths at school and in daily life. Discussing numbers and numeracy each day will help develop your child's mathematics and numeracy skills.
In the early years of school, your child will be taught numbers, what the number names are and how to write them as words and numerals. Teaching children the relationship between the name of the number, the number and how to say it is important. Your child's teacher will be able to tell you which numbers the class is learning in lessons each week. You can then practise these numbers with your child at home.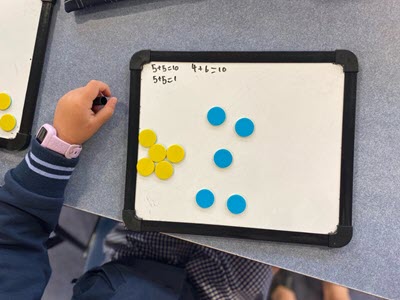 Numeracy and the Year 1 Number Check
---
If you think your child may need more support in numeracy, ask your child's classroom teacher how you can best provide this at home. Teachers  can draw on a range of resources from the Mathematics Hub that will help you to reinforce what your child is learning in class.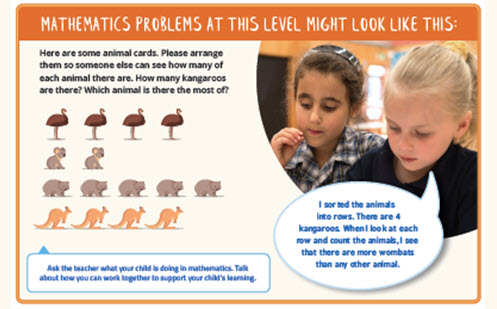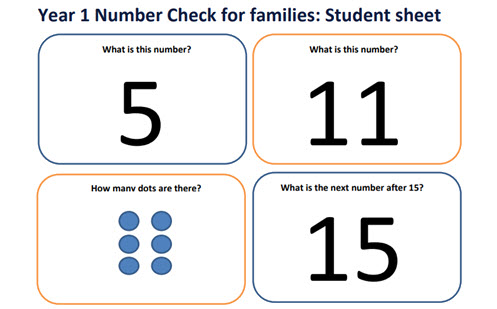 Year 1 Number Check for families
The Year 1 Number Check for families shows you the type of questions the teacher will ask your child in the Year 1 Number Check at school. Print out this sheet and talk through each question.