Learn and play together
Here are some everyday activities that will help your child develop mathematics skills and concepts at home. Children's numeracy develops when they see how many times in a day we use maths. There are many ways to think 'mathematically' and many ways to support your child to build their confidence in mathematics and numeracy.
The activities here are a starting point. They include some simple ideas that you can use in the car, at home, in the kitchen or when you are playing together. You can also use some of the resources to help your child with mathematical concepts they are learning at school.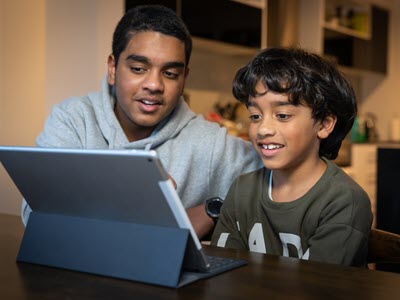 Resources to support learning together
---