Explicit teaching

Overview
Explicit teaching is about making the learning intentions and success criteria clear, with the teacher using examples and working though problems, setting relevant learning tasks and checking student understanding and providing feedback.
Watch this video, which provides strategies for teachers to consider when making their teaching explicit.
Explicit teaching includes seven key components that enable teachers to guide the learning process. These components include:
purposeful planning that identifies learning outcomes and success criteria
consideration of all students' learning needs is given when planning
explicit modelling of reasoning and processes behind actions
teacher and student questioning that targets explicit concepts and processes
classroom dialogue focused on making mathematical ideas explicit
feedback is specific and clearly actionable
explicit connections among related mathematical topics and to applications.
When teachers adopt explicit teaching practices, they ensure students know what to do and why. The teacher plans the learning intentions and success criteria, makes them apparent to students and ensures they are modelled. By the end of the learning sequence, student understanding is validated and planned mathematical connections are established.
To learn more about Explicit Teaching register for free online self-paced modules. 
Explicit teaching often serves as an umbrella term that includes many different strategies. One approach, used by teachers as part of explicit teaching, is the 'I do, we do, you do' model.  
Using the 'I do, we do, you do' model, an explicit teaching lesson may look similar to the steps outlined here.
The learning intention and the success criteria are made clear to the students.
Previous material is reviewed.
'I do' – new material is explicitly taught and the teacher works through examples, annotating and talking through their thinking as they go, and asking students questions to check for understanding.
'We do' – the teacher and the students work together through more, similar examples. With each example the level of teacher input is reduced (gradual release).
'You do' – the students are set similar problems to solve, and the teacher moves around, prompting and giving feedback to the students.
The lesson closes with a review of the material taught with the teacher checking for student understanding as key ideas of the lesson are summarised.
If you use the 'I do, we do, you do' model look for ways you are, or can, incorporate the seven key components of explicit teaching.
The teacher:
reviews previous material to assess knowledge retention and level of skills
constructs lessons according to students' existing knowledge and skills – uses pre-tests, questioning and formative assessment to find what the students already know
makes the goal of the lesson clear
presents the information in small steps using worked examples
uses guided practice with a lot of questioning and immediate feedback to ensure the concept or skill has been understood/developed
reteaches if necessary (can be to a small group of students)
slowly increases independent problem-solving as students become more proficient – may start with group or paired work, then independent work – can differentiate through grouping or pairing and the level of problem given
reviews at the end of the lesson
continues to review material at intervals to ensure knowledge and skills go in to long-term memory.
The students:
know the intention or purpose of the lesson
have time to master the skill or acquire the knowledge before moving on to a new area
receive feedback from the teacher to adjust as they go
complete many examples that gradually build skills and knowledge
know when they have achieved the lesson goal – feel success.
Example of the strategy in action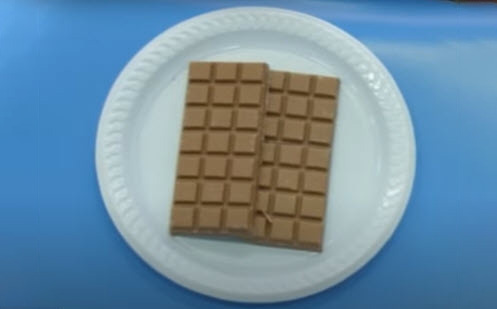 Explicit teaching – numeracy example 
This AITSL illustration of practice follows a teacher designing and implementing explicit mathematical learning experiences for her Year 3/4 class.
Related articles
This research article, Explicit instruction practice guide, describes a set of teaching practices that have been found to improve student achievement by making instruction explicit.