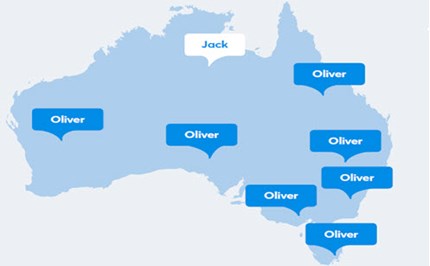 Please note: This site contains links to websites not controlled by the Australian Government or ESA. More information here.
reSolve: What's In A Name?
This sequence of two lessons examines trends in the names of students in the class, as well as trends in popular names from 2017 and 1957. Students explore data associated with these names and decide whether the mean, median or mode might be a suitable measure of central tendency. They develop their skills with spreadsheets by carrying out statistical calculations. Each lesson is outlined in detail including curriculum links, vocabulary, materials needed, discussion points, internet resources and spreadsheets of historical name data. This sequence is part of the reSolve: Mathematics by Inquiry program.