Expected level of development
Australian Curriculum Mathematics V9: AC9MFSP01
Numeracy Progression: Understanding geometric properties: P1
At Foundation level, students learn to identify, name and sort common shapes such as circles, triangles, squares and rectangles. They develop their understanding of these shapes in everyday objects.
Use manipulatives such as pattern blocks to investigate the attributes of common shapes to develop concepts of 2D shapes of various sizes and orientations. Ask students to give reasons for their sorting and classification of different shapes and why a shape may not fit within a particular group. Develop students' descriptive language, making explicit the component parts and properties of shapes, for example, a square has four straight sides that are all equal.
Provide examples of 'look alike' shapes such as ovals that look like a circle or rectangles that look like a square. Support students to distinguish between these shapes. Contrast non-shapes such as curves, spirals and lines with shapes. Develop the concept that shapes are closed.
Teaching and learning summary:
Investigate 2D shapes and sort based on common characteristics.
Identify and name shapes at home, in the classroom, in the school grounds and in the local environment observed on Country/Place.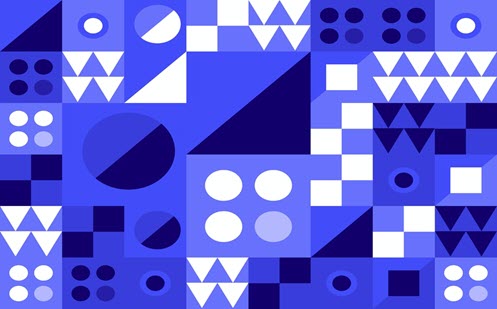 Students:
describe where shapes can be seen in their everyday environment
name basic 2D shapes such as triangles, circles and squares
describe some features of shapes using their own terminology
describe a group of sorted shapes
sort and classify objects into groups based on common attributes.
Some students may:
lack the geometric language (such as 'side', 'curve', 'equal size') to accurately describe properties of a shape or object. Provide hands-on experience and play with pattern blocks and other objects and discuss the properties they observe together or in groups .
The Learning from home activities are designed to be used flexibly by teachers, parents and carers, as well as the students themselves. They can be used in a number of ways including to consolidate and extend learning done at school or for home schooling.
Learning intention
We are learning about shapes and objects.
Why are we learning about this?
The shape of something often makes it useful.
What to do
Print and cut out these cards.
Match the shape to its features and its name.

One round side

No corners

Rectangle

Four equal sides

Four corners

Three equal sides

Three corners

Square

Triangle

Four sides

The opposite sides are equal

Four corners

Circle

Find an object in your home that is made up of one of these shapes.
Success criteria
I can:
name common shapes
describe shapes by their special features
find shapes around us.
Please note: This site contains links to websites not controlled by the Australian Government or ESA. More information here.
Teaching strategies
A collection of evidence-based teaching strategies applicable to this topic. Note we have not included an exhaustive list and acknowledge that some strategies such as differentiation apply to all topics. The selected teaching strategies are suggested as particularly relevant, however you may decide to include other strategies as well. 
Assessment
By the end of Foundation, students are naming, creating and sorting familiar shapes and giving their reasoning.