Expected level of development
Australian Curriculum Mathematics V9: AC9MFSP01
Numeracy Progression: Understanding geometric properties: P1
At Foundation level, students are becoming familiar with using common words for describing position and location of an object. Foundation students learn to describe the location of objects in relation to other objects, using everyday language.
Introduce and use relevant vocabulary in a variety of situations for students to practise such as: in front, beside, behind, underneath, above and below.
Students require multiple exposures to learn new concepts. This can be achieved through a range of experiences like maths play and children's literature. The focus of teacher-led discussions should be on increasing the use of vocabulary in context and refining language used.
Teaching and learning summary:
Develop and use the language of position.
Describe and explain where objects are using positional words.
Explore space by moving and changing position and location.
Interpret the everyday language of position and location.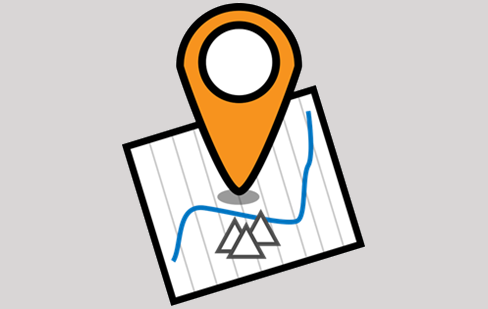 Students:
use and interpret everyday language of location and direction, such as: between, near, next to, forward, toward, above, below, on top of, under
describe the position of an object compared to another object.
Some students may:
not have yet developed their language of location. The student needs to first comprehend the words and then develop the concepts. Students learn positional words such as 'above' or 'next to' and then understand the concepts to which these words refer. Some students explain position by pointing and saying 'over there'. A critical role for the teacher is connecting language with the context and using terms appropriately.
The Learning from home activities are designed to be used flexibly by teachers, parents and carers, as well as the students themselves. They can be used in a number of ways including to consolidate and extend learning done at school or for home schooling.
Learning intention
We are learning about describing position.
Why are we learning about this?
Directions are important when describing where an object is within a space.
What to do
1. Print the playground map.
2. Follow the directions to draw objects in the playground.
a. Draw a sand pit under the rings.
b. Draw a bird above the cubby house.
c. Draw your friend inside the cubby house. Draw a tree beside the swings.
d. Draw a dog under the green slide.
e. Draw a picture of you standing next to the ball.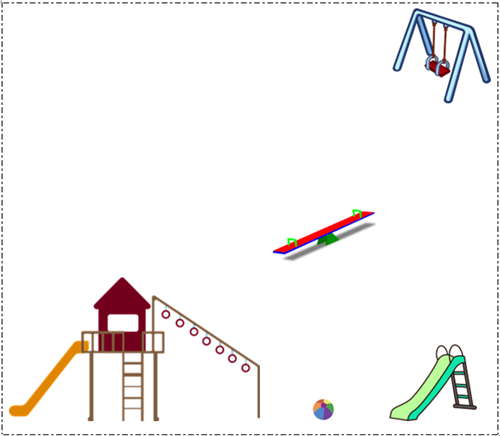 3. Go to the playground or local park with an adult and describe your position compared to the play equipment.
Success criteria
I can:
use language such as inside, outside, behind, above, below, under and next to
describe my position compared to another object.
Please note: This site contains links to websites not controlled by the Australian Government or ESA. More information here.
Teaching strategies
A collection of evidence-based teaching strategies applicable to this topic. Note we have not included an exhaustive list and acknowledge that some strategies such as differentiation apply to all topics. The selected teaching strategies are suggested as particularly relevant, however you may decide to include other strategies as well. 
Teaching resources
A range of resources to support you to build your student's understanding of these concepts, their skills and procedures. The resources incorporate a variety of teaching strategies.
Assessment
By the end of Foundation, students are collecting, sorting and comparing data in response to questions in familiar contexts.