Expected level of development
Australian Curriculum Mathematics V9: AC9M4P02
Numeracy Progression: Understanding chance: P3
At this level, students conduct repeated chance experiments. Students carry out an experiment multiple times, record the results, and identify and describe any variation in these results.
Students conduct repeated chance experiments to observe relationships between outcomes. They can use physical materials or virtual random generators to investigate the probabilities of tossing a coin, rolling a die or spinning a spinner in a small number of trials. Invite students to repeat the experiments and make explicit different ways of comparing results to identify and describe any variation.
There is an opportunity for students to make connections to statistics, plan and conduct statistical investigations (AC9M4ST03).
Teaching and learning summary:
Provide opportunities to conduct chance experiments.
Make explicit different ways to record the results of a chance experiment.
Facilitate discussion that focuses on variation of results from repeated experiments.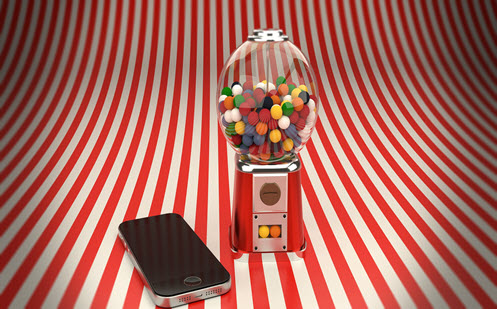 Students:
discuss the 'fairness' of simple games involving chance
conduct and record the outcomes of simple chance experiments
explain differences in the results of chance experiments.
Some students may:
be still developing their language skills and not fully understand the language of chance to then be able to relate these to the likelihood of an event occurring.
tend to believe in luck (for example, they will have a better chance at rolling their favourite numbers).
make predictions based on likes and interests (for example, their favourite colours for spinners).
not realise that chance has no memory (for example, if a student has rolled four sixes in a row, they often believe the fifth roll cannot possibly be another six).
not yet be able to understand the difference between independent and dependent events and not be able to explain the effect of replacement.
The Learning from home activities are designed to be used flexibly by teachers, parents and carers, as well as the students themselves. They can be used in a number of ways including to consolidate and extend learning done at school or for home schooling.
Learning intention
We are learning about the probability of tossing a coin.
Why are we learning about this?
We are learning that chance experiments can have different possible outcomes and the results may vary from what we expect.
What to do
Toss a coin and conduct a chance experiment. Using one coin, what two outcomes are possible when the coin is tossed?
What do you predict will happen if you toss the coin 10 times? Each toss is called a trial.
Record the results of your 10 trials in a table.
Compare your prediction to the results of your experiment. Explain any differences.
Try the same experiment again, this time with 20 trials. Explain any differences in results between the two experiments.
Success criteria
I can:
conduct chance experiments
explain difference in results compared to what I expected.
Please note: This site contains links to websites not controlled by the Australian Government or ESA. More information here.
Teaching strategies
A collection of evidence-based teaching strategies applicable to this topic. Note we have not included an exhaustive list and acknowledge that some strategies such as differentiation apply to all topics. The selected teaching strategies are suggested as particularly relevant, however you may decide to include other strategies as well. 
Assessment
By the end of Year 4, students are conducting repeated chance experiments and describing the variation in results.