Expected level of development
Australian Curriculum Mathematics V9: AC9M10ST01
Numeracy Progression: Interpreting and representing data: P8
At this level, students are further equipped to analyse and evaluate claims, inferences and reported conclusions of statistics reported in the media. Students use critical-thinking skills to investigate many forms of data representation, such as tables, spreadsheets, graphs, plots and charts.
Students have learnt that not all representations are a good way to convey data and that alternative displays may be more appropriate. Methods of sampling will need to be revised, and common biases identified, including self-selection. Discuss the pros and cons of each. Revise the idea that type of data, as well as amount of data, is important when analysing data displays.
Encourage critical thinking and asking questions about the source (reliability), possible bias, who collected the data, the intended target audience and, most importantly, what the purpose of the original study was and why it was reported in the media. Students should also consider the tone in which the data is presented, and any decisions made around the title, headline or accompanying commentary. Is the audience being positioned to interpret the data in a particular way?
A suitable lesson is to ask students to bring one data display from mainstream media or social media and ask them present the media report to the class. Ask students to identify who collected the data, how the data was collected, who (cohort) the report was intended for, and whether students believe the display was representative of the intended population. A peer feedback sheet can be used to add further analysis, provoking interesting class discussions.
Highlight common sources for students to access reputable data and demonstrate simple ways for students to ascertain the validity of a study (for example, academic papers or government information sites).
Teaching and learning summary:
Encourage students to think critically when analysing claims, inferences and conclusions of statistical reports in the media, and provide scaffolds to support analysis.
Encourage students to use their mathematical knowledge, vocabulary and skill that they have gained over time.
Ask students to remove their own personal opinions and biases when analysing data and reports.
Guide students to ask questions on how the data is represented, the purpose of the report, the purpose of the original data, who was sampled, how it was sampled and whether the data represents the target population.
Use worked examples to show students how potential bias can enter reports of statistical data; for example, election data where polls and outcome were very different. Ask why.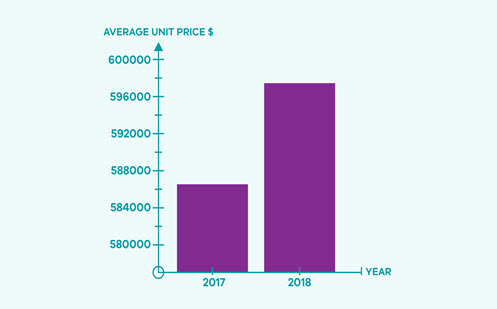 Students:
use real-world media reports to critically analyse and evaluate data representation, claims and inferences
ask questions about the accuracy, integrity and authenticity of reported data representations
identify primary and secondary sources of data and the appropriateness of the data display
use their mathematical knowledge and skills to undertake critical analysis of this topic area.
Some students may:
have trouble identifying the difference between primary and secondary data.
take data for granted as they have not been exposed to common mistakes.
be persuaded by the argument in a media report rather than question the motivation or integrity of the report.
be unaware of common biases or unable to separate their personal opinion from what is reported.
have trouble raising questions (thinking critically).
still require guidance with the properties of different data displays and which displays are appropriate for which types of data.
require prompts and scaffolded activities to identify what to look for and how to check data representations in media reports.
The Learning from home activities are designed to be used flexibly by teachers, parents and carers, as well as the students themselves. They can be used in a number of ways including to consolidate and extend learning done at school or for home schooling.
Learning intention
We are learning how to collect sample data.
We are investigating any bias present in the sample.
We are researching how well the sample represents the population.
Why are we learning about this?
We tend to trust the things we hear and see. But should we always? We now consume more media than ever before, and an ever-increasing proportion is derived from unverified sources. In fact, according to data from The Programme for International Student Assessment (PISA), less than half of 15-year-olds in Organisation for Economic Co-operation and Development (OECD) countries can accurately distinguish between fact and opinion in online sources.
If you spend time online, wouldn't you want to be able to validate whether the statistics you see and hear can be trusted? How else can we make well-informed decisions?
What to do
Choose
1. Choose something you're passionate about.
I'll play along too. I choose board games.
2. Write a survey question related to your topic. Base it on the kind of poll that might get posted on social media.
Mine is: 'Which is the greatest board game ever made?'
3. Choose a range of answer options.
I choose Settlers of Catan, Carcassonne, Monopoly Deal and 7 Wonders. This is what my survey question looks like:
Which is the greatest board game ever made?
a. Settlers of Catan
b. Carcassonne
c. Monopoly Deal
d. 7 Wonders
Consider and refine
Now think about your questions and options.
4. Is your wording too emotive?
5. Do your options cover a sufficiently wide range of possibilities?
At this point you might like to consider whether you can acquire accurate data with the wording and options you've selected in your online search. In my case, either I remove the options and allow for any answer and receive a variety of answers beyond my four options, or I refine my question to find out the best of the options provided.
This is my rewrite:
From the following options, which is the greatest board game ever made?
a. Settlers of Catan
b. Carcassonne
c. Monopoly Deal
d. 7 Wonders
Collect
6. Gather as many responses as you can from people you know. You could do this in several ways. However, there is one important thing you need to do.
7. Ask each person why they chose their answer. Note their response down alongside their chosen option.
Compare but beware
8. Compare your results to a larger database online. Be careful to select a source that will have less bias, and a larger sample than your own. In my case, I could consult the 'board game geek' website.
9. Do your answers match the results you found? Why or why not?
Investigate
10. Investigate the discrepancy in your data and compare it to what you found online. You can do this by reading back through the additional information you collected.
11. Why did the people you surveyed give the responses they did?
12. Are they a good representation of the overall population?
13. Who else could you ask to improve your sample?
Refine
14. Improve your survey results by expanding your sample with demographics that you identified as lacking. Compare again. Repeat!
15. How much effort did you put in to collect a representative sample?
16. Did the participants have reasons for responding in a certain way?
Reflect
It takes time and effort to get a good sample together. Now you might give a second think the next time you answer a survey.
Success criteria
I can investigate the potential bias present in a sample.
I can seek further data to validate a result.
Please note: This site contains links to websites not controlled by the Australian Government or ESA. More information here.
Teaching strategies
A collection of evidence-based teaching strategies applicable to this topic. Note we have not included an exhaustive list and acknowledge that some strategies such as differentiation apply to all topics. The selected teaching strategies are suggested as particularly relevant, however you may decide to include other strategies as well. 
Teaching resources
A range of resources to support you to build your student's understanding of these concepts, their skills and procedures. The resources incorporate a variety of teaching strategies.
Assessment
By the end of Year 10, students can analyse inferences  and conclusions in the media, noting potential sources of bias.