Expected level of development
Australian Curriculum Mathematics V9: AC9M1M03
Numeracy Progression: Measuring time: P2
At this level, develop students' understanding that different lengths of time have different names and that each time duration has a different standard unit of measure such as, hour, day, month and year.
Provide opportunities for students to sequence time frames, for example, using durations of 1 hour, 1 day, 1 month and a year. Connect familiar events that can be completed within or closest to these time frames.
Explore a calendar, explaining how it is used to measure the year, dividing it into days, weeks and months. Make explicit the cyclic nature of calendars by making links from month to month and year to year.
Teaching and learning summary:
Explore weekly timetables and introduce the calendar.
Discuss the duration of familiar events.
Make connections between weekly timetables and monthly calendars, identifying any patterns.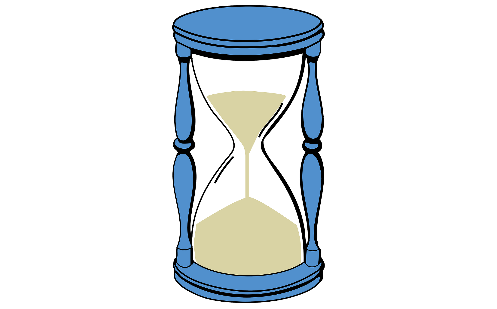 Students:
identify and order days of the week and the months of a year
describe ways the year is divided up into seasons
use a calendar to identify particular dates
estimate and measure the duration of tasks with different time durations.
Some students may:
know the names of units such as hours and days but not have an understanding of the duration. Provide opportunities for students to estimate tasks or events that are measured in hours or days. Discuss these to check their estimate
know the names of the months, but may not be able to place these in the correct order
not know that months are made up of a different number of days across the year
think that each month starts on the same day of the week.
To address these concepts, provide multiple exposures to explore and estimate duration of events.
The Learning from home activities are designed to be used flexibly by teachers, parents and carers, as well as the students themselves. They can be used in a number of ways including to consolidate and extend learning done at school or for home schooling.
Learning intention
We are learning how to read a visual timetable.
Why are we learning about this?
A visual timetable shows the order of events.
What to do
Think about all the things you will do today.

Write down each idea on a square of paper.
Use the headings morning, midday, afternoon and evening.
Group your day's activities under these headings.
Ask an adult take a photo of you doing the activity or draw yourself doing the activity.
Print your photos if you have them.
Arrange the photos or pictures in order to show your day as a visual timetable.
Success criteria
I can:
list the main activities I do in a day
order the activities from morning to evening
read a visual timetable.
Please note: This site contains links to websites not controlled by the Australian Government or ESA. More information here.
Teaching strategies
A collection of evidence-based teaching strategies applicable to this topic. Note we have not included an exhaustive list and acknowledge that some strategies such as differentiation apply to all topics. The selected teaching strategies are suggested as particularly relevant, however you may decide to include other strategies as well. 
Teaching resources
A range of resources to support you to build your student's understanding of these concepts, their skills and procedures. The resources incorporate a variety of teaching strategies.
Assessment
By the end of Year 1, students are comparing and ordering objects and events based on the attributes of length, mass, capacity and duration, communicating reasoning.