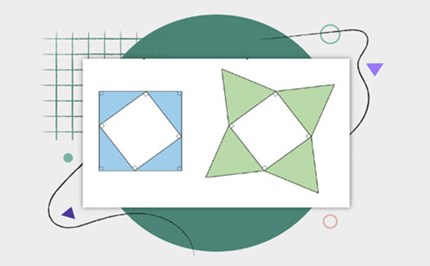 Please note: This site contains links to websites not controlled by the Australian Government or ESA. More information here.
Pythagorean Theorem and irrational numbers
A series of lessons and activities that includes an introduction and exploration of the Pythagorean Theorem and its applications. Part of the Illustrative Math curriculum from GeoGebra.