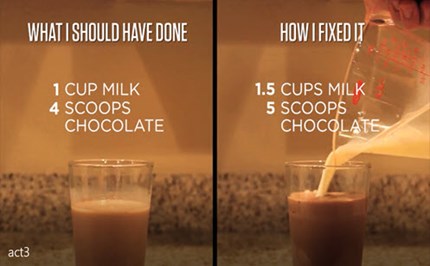 Please note: This site contains links to websites not controlled by the Australian Government or ESA. More information here.
Nana's chocolate milk
In this Three-Act task, students are shown a video of Dan making Nana's chocolate milk. The proportion of milk to powder is incorrect. The task is for the students to calculate how to fix this error.