Structuring lessons

Overview
A well-developed lesson structure is important for both teacher and students. For the teacher a lesson structure can be timesaving as the format is reused and the essential elements of a lesson will always be present. For the students the familiarity and routine provides security, as they know what to expect and what is expected of them.
Many schools ask teachers to use a particular format, but all formats contain similar elements. These elements include:
learning intention and success criteria
hook or launch activity
main body of the lesson, which might include: explicit teaching, activities, questioning, formative assessment
reflection or closing activity; this could be a check for understanding or a discussion.
There are several popular lesson or unit designs. Examples include the following:
Launch, explore, summarise, review – a simple four-part lesson plan.
5e – engage, explore, explain, elaborate, evaluate – a five-part structure.
Understanding by Design – sometimes called backwards design as this lesson structure starts by identifying the content to be covered, then how the content will be assessed, then the learning activities.
The teacher:
makes the purpose of the lesson clear
maintains the same structure or sequence from lesson to lesson, so students know what to expect
makes the learning clear through good communication, questioning and formative assessment
plans lessons that flow, building on previous knowledge and making connections to other areas
ensures smooth transitions from one activity to the next
continually monitors and adjusts lessons in line with the students' progress.
The students:
know what is required of them
can predict the flow or routine of a lesson
feel secure as they know what to expect in a lesson.
Example of the strategy in action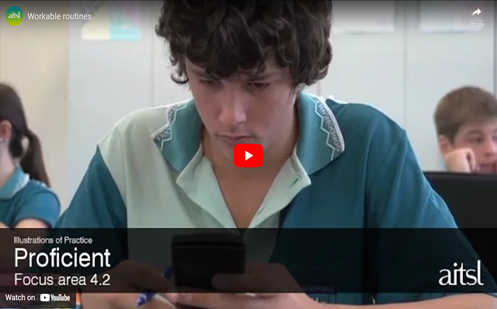 In this Illustration of Practice video, the teacher describes how having a structure helps her to plan and the students to learn. She demonstrates how she has incorporated many different routines into a lesson.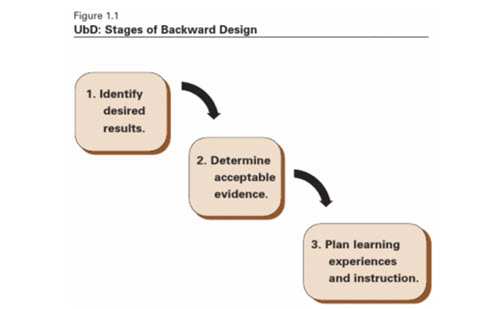 This page explains the structure and rationale behind Understanding by Design (UbD). It includes a video of Grant Wiggins, the co-creator of UbD.