Maths pathways
Your children don't need to be a mathematician to have a maths career. Maths career paths can help them excel in many unexpected job areas.
How maths can be part of any career pathway
Everyone uses maths in their careers in one way or another, and the opportunities for people with maths skills are growing all the time. There are maths careers paths in every industry. Here are a few examples of how different interests can intersect with maths. Find out about pathways, salaries, and the job outlook for many careers at Labour Market Insights or Your Career.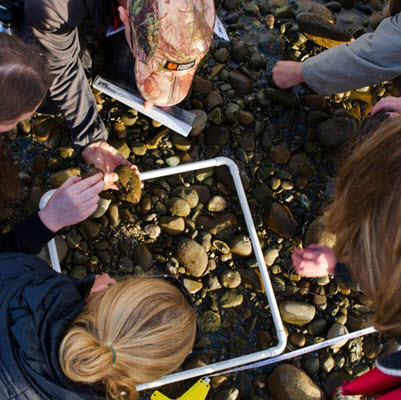 From curiosity about the natural world to a career in environmental science
If your child loves getting outside and exploring nature, a career in environmental science could be in their future. Environmental scientists use mathematical modelling to find solutions to environmental problems. Specialities within environmental science include sustainability, wildlife and land conservation, marine biology, soil science and many more. There's so much to explore!
What to study in year 11 and 12: Mathematical Methods or Specialist Mathematics, Chemistry, Biology
What to study at TAFE or uni: Diploma of Conservation and Land Management, Bachelor of Science, Bachelor of Environmental Science, Bachelor of Agricultural Science, Bachelor of Marine Science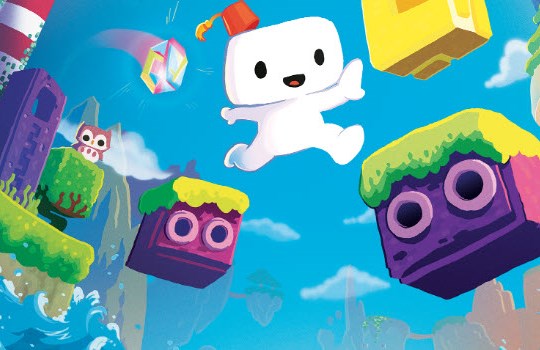 From a passion for art to a career in game design
Budding artists might be interested in a career in game design. Interactive media, which includes game design and animation, involves both creativity and technical skills. Game designers use maths skills such as algebra and trigonometry to build 'frames' for their characters and other game elements. Animators and CGI artists use the same methods to make fantasy look like reality.
What to study in year 11 and 12: General Mathematics, Mathematical Methods, or Specialist Mathematics, Media, Design/Visual Communication, Digital Technology, Information Technology
What to study at TAFE or uni: Diploma of Screen and Media, Diploma of Graphic Design, Bachelor of Game Design and Development, Bachelor of Creative Media, Bachelor of Software Engineering, Bachelor of Interactive Media
From an interest in how things work to a career in the trades
Pulling things apart and putting them back together again is a timeless childhood pastime – but it could also become a career! The trades are a great option for anyone who likes to know exactly how things work. Plumbers, electricians, motor mechanics and other tradies all need basic maths skills to do their jobs, not to mention run their businesses. Tradies in construction and engineering will also find that algebra, trigonometry and geometry come in handy.
What to study in year 11 and 12: VET subjects in your chosen trade, General Mathematics, Mathematical Methods
What to study at TAFE or uni: Apprenticeships or Diplomas in Automotive Technology, Building and Construction, Electrical and Electronic Engineering, Mechanical Engineering, Printing and Graphic Arts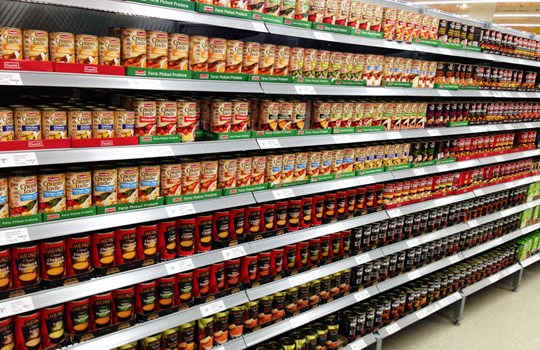 From a love of shopping to a career in retail marketing
If your child knows all the latest trends and where to get the best bargains, a career in retail marketing could be in store. Retail maths isn't all about counting change – there's a whole world of data analysis going on behind the scenes! Maths skills are a must in order to analyse data about pricing and stock levels, or to dig up insights about the next big trend or what customers will want next.
What to study in year 11 and 12: Business Studies, Economics, Essential/Foundation/General Mathematics, Mathematical Methods
What to study at TAFE or uni: Diploma of Business, Diploma of Marketing and Communication, Bachelor of Business, Bachelor of Commerce, Bachelor of Economics, Bachelor of Marketing
From a fascination with things that move to a career in engineering
Lots of kids are fascinated with planes, trains, trucks and all things that move. If that obsession continues beyond the early years, they might be candidates for an engineering career! To study engineering and eventually become a qualified engineer, you will need physics and calculus. But this is also an area where there are lots of options at the trade level, including learning to build and maintain aircraft!
What to study in year 11 and 12: Mathematical Methods, Specialist Maths, Chemistry, Physics
What to study at TAFE or uni: Diploma of Aeroskills, Diploma of Avionic or Aeronautical Engineering, Diploma of Automotive Technology, Bachelor of Engineering majoring in Automotive, Aerospace or Mechanical