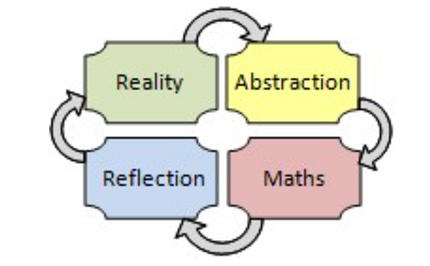 Please note: This site contains links to websites not controlled by the Australian Government or ESA. More information here.
RAMR framework 
The RAMR cycle is at the heart of YuMi Deadly Mathematics resources. It advocates the use of four components as a cycle for planning and teaching mathematics lessons. It proposes:
working from reality and local culture (prior experience and everyday kinaesthetic activities)
abstracting mathematics ideas from everyday instances to mathematical forms through an active pedagogy (kinaesthetic, physical, virtual, pictorial, language and symbolic representations, i.e. body → hand → mind)
consolidating the new ideas as mathematics through practice and connections
reflecting these ideas back to reality through a focus on applications, problem-solving, flexibility, reversing and generalising.